Your favorite tea, day or night
Each box of Leto tea comes with 12 teabags: 6 containing caffeinated tea and 6 containing decaffeinated tea. The imagery is inspired by Victorian astrological illustrations of the sun and moon, and the brand is named after Leto, the mother of the mythological twin deities of the sun and moon: Apollo and Artemis.
This logo, using original typography, was inspired by the decorative type of the Victorian era.
The original sun and moon illustrations are inspired by Victorian-age astrological illustrations.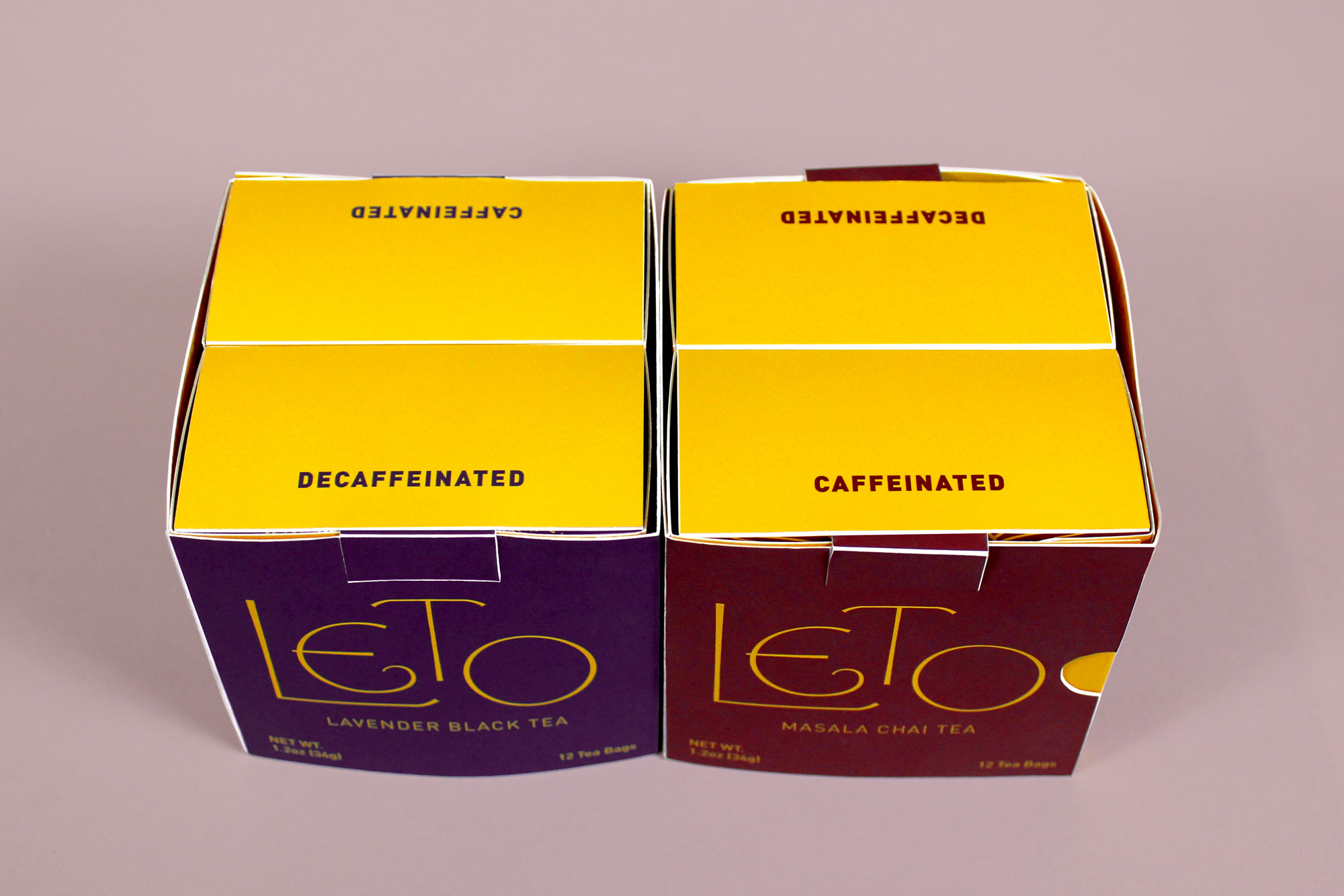 The box is divided into two compartments, separating the caffeinated and decaffeinated teas.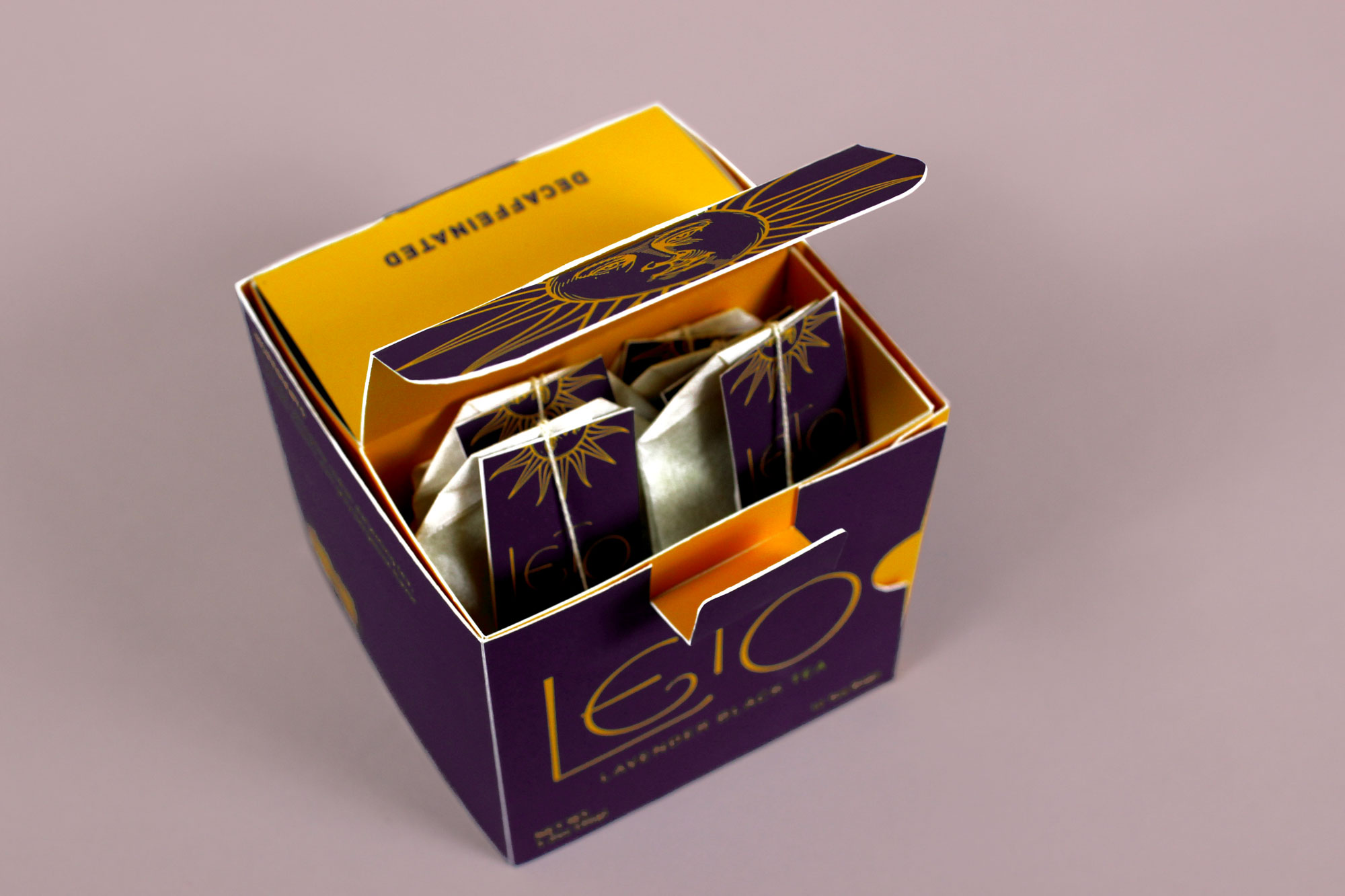 The flap on the side opens to reveal the illustrations of the sun and moon coming together into a single face. When expanded, the inner faces of the box provide information on the myth the brand is named for.