Athol Fugard's Master Harold and the Boys takes place over the course of a single conversation between a white teenager and his family's black servants in 1950s apartheid South Africa.
The play starts cheerfully but grows more and more disturbing as the teenager ("Master Harold") slowly begins to express his extremely racist beliefs. The kite is an important symbol in the play and illustrates both Harold's childlike innocence as well as his privilege in being able to ignore the horrors of apartheid. The string of the kite winds its way through disjointed images of riots and police brutality to end in a noose at the bottom of the poster.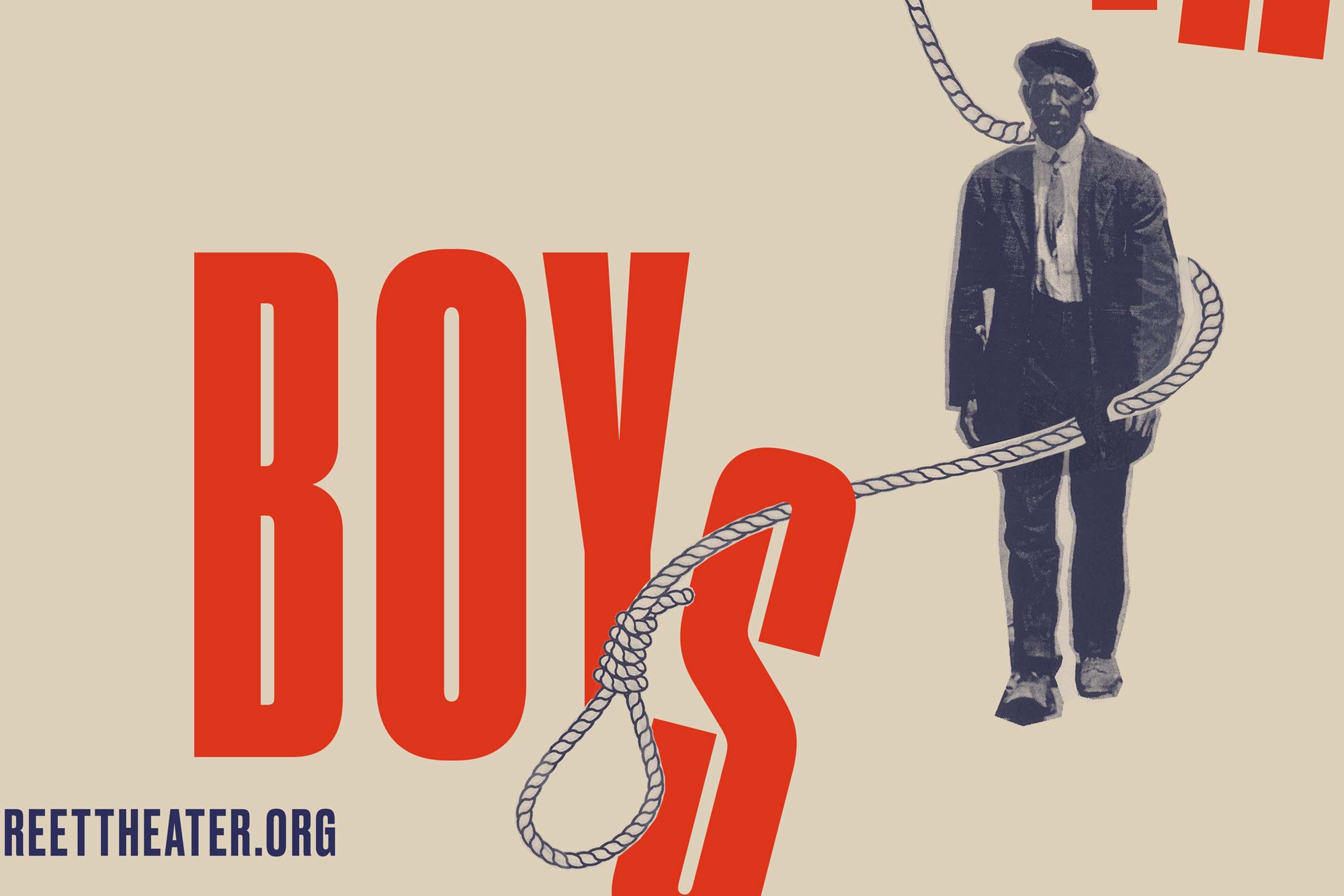 Process
I explored many options for the composition of the poster by physically cutting and collaging the elements together, taking photos of each one, and then assessing. While the collaging was originally meant to be a brainstorming tool only, I ended up really liking the imperfect, hand-done quality and decided to scan my final collage to use it as the main graphic. I cleaned it up in Photoshop, while making sure to leave most of the rough hand-cut edges, and then digitally laid in the type.